Cypress-Woodlands Junior Forum is a growing organization of women dedicated to service, leadership and philanthropy. CWJF partners with individuals, families, schools, corporations and other organizations to meet needs within North Houston. CWJF allows women to meet with other like-minded ladies who are passionate about positively influencing the community. Membership allows women to experience personal growth, develop leadership skills and foster friendships while making a difference through community service.
Develop effective leadership skills
Gain insight into community needs
Partner with community leaders
Continue personal growth and fulfillment
Interact with other women
Attend a minimum of four membership meetings per year
Participate in one committee
Pay annual dues
Contribute 50 hours of community service in approved CWJF programs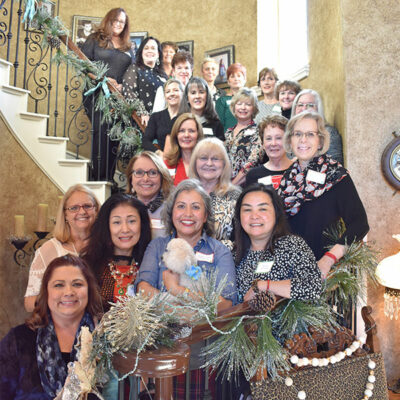 Cypress-Woodlands Junior Forum encourages any woman with a strong interest in volunteerism to join. Each spring, CWJF hosts membership coffees for more information. This allows prospective members to meet with individuals within the organization and learn more about CWJF. Please contact our Admissions Chairman at [email protected] for more information.
REJOIN
If you were once a member of CWJF but your membership has lapsed, we invite you to rejoin.  Click on the button below to get a downloadable membership form.