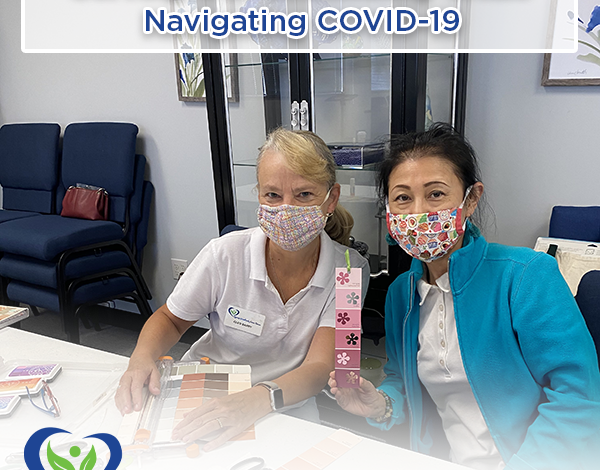 Community Involvement
Serving Our Community While Navigating COVID-19
COVID-19 has disrupted life as we know it. With state-wide shutdowns and social distancing, COVID-19 has forced the Cypress-Woodlands Junior Forum to restructure how it serves its community.
CWJF serves seniors, children, and families in its community through several of its Signature and Partnered programs each year. However, due to COVID-19 restrictions, CWJF has been unable to visit assisted living homes and schools. With connection and outreach being at the heart of all that CWJF does, how can its members make a difference in their community while practicing social distancing? How can CWJF host its existing programs and ensure these programs are just as effective as they have previously been?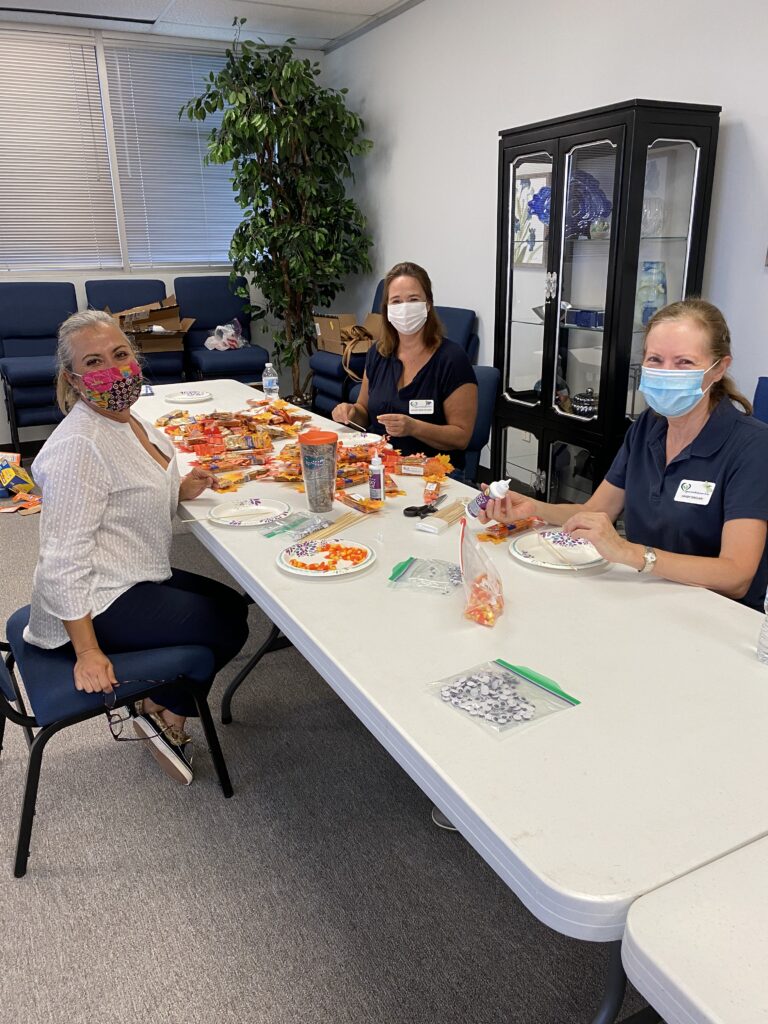 CWJF determined that its "heartfelt service" must go virtual!
Children's Programming
"Baxter the Bookworm" and Booksmart are the two primary children's programs that CWJF hosts every year. However, both programs are performance-based and interactive. Typically, CWJF visits local schools, performs a play or reads a book to classrooms of children, and provides snacks and crafts. However, with social distancing and restrictions, this is not possible. With a passion for serving its local youth, CWJF found a socially-distanced solution for this problem!
CWJF members decided they would film the "Baxter the Bookworm" reading and send the recording with crafts to participating schools. Additionally, members would film the Booksmart performance and send the recording, books, and trading cards for each of the characters to participating schools.
Seniors Programming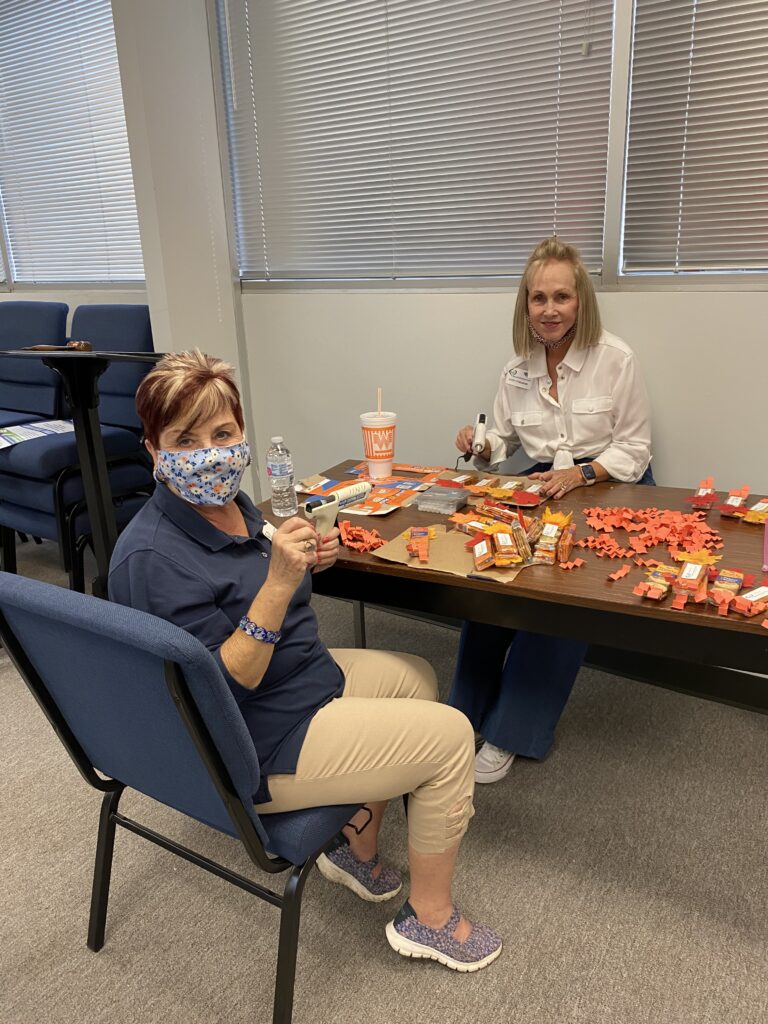 Seniors are another primary demographic for CWJF service and outreach, but are also immuno-compromised and at risk of contracting COVID-19. Therefore, assisted living homes are limiting visitors during this time. These restrictions have forced CWJF to postpone its monthly Forum Friends events. This has been disappointing for members and seniors alike, as CWJF touches the lives of over 500 seniors a month with bingo, lunch, entertainment, and fellowship. Given the value of this program, CWJF still wanted to find a way to serve local seniors.
Therefore, members meet at the CWJF office on Tuesdays for a day of "Kindness Crafts." About half of the volunteers are seniors and some volunteers are immunocompromised for a variety of reasons. With that being said, there are never more than 10 people in the office at a time and social distancing rules are enforced.
On "Kindness Craft" Tuesdays, members make and send greeting cards, bookmarks, and rock art to local seniors, so they may feel a sense of fellowship, even in isolation.
CWJF volunteers have also been collaborating with the Montgomery County Food Bank. Members volunteer at the food bank the second and fourth Tuesday of every month, packing food donations into boxes. Given that members are handling food, the food bank requires temperature checks upon entry, regular hand washing, masks, and gloves.
CWJF has also joined forces with Meals on Wheels to prepare homemade seasonal treats and meal bags (breakfast and lunch) for seniors in assisted living homes. The breakfast bags include items like raisins, oatmeal, peanut butter crackers, and more. Volunteers meet the fourth Monday of every month, also known as "Blue Army Monday", to help in the kitchen and prepare meal bags. This partnership is new for CWJF, but it is projected that volunteers will assist in packing 600 meal bags this fall.
Additionally, some members sort clothes on Tuesdays and Thursdays at Interfaith's The Hand Me Up Shop, a local resale store. Members are required to wear masks and gloves.
2020 has been a scary, isolating time for many. Therefore, there has never been a greater need for service and community outreach. Interested in learning more about our service programs? Looking for community service opportunities? Contact Marylinda Cohron at marylindacohron@gmail.com.
Financial contributions allow CWJF to continue implementing programs like these. To support our programs or learn how you can contribute to the community, click here.