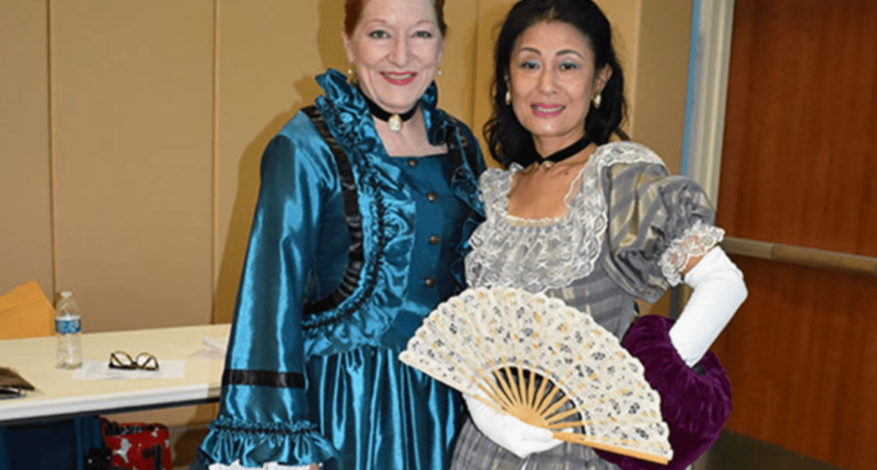 Community Involvement
Petticoats and Parasols – Heirloom Fashion Show History
"Petticoats & Parasols" is a performance program offered to other organizations that desire entertainment for fundraisers, luncheons, and meetings. Dressed in outfits from Victorian days to today, this program is always a crowd pleaser. Every donation received through this fashion show goes to support the community projects of the Cypress Woodlands Junior Forum.

Its Origin
The idea for "Petticoats & Parasols" was initiated by Sherri Engle Lowe. In 1984, Sherri attended her first national convention of The Kiwi Club, a social and philanthropic organization that serves American Airlines and communities. The convention was hosted in downtown Dallas and The Kiwi Club had invited Goodwill Industries of Dallas to provide entertainment for the event.
Sherri was surprised yet intrigued to find that Goodwill was hosting a program titled "The Goodwill Dallas Heirloom Fashion Show." She thought the show was well done and had no idea that it would spark something within her – she had an epiphany that day.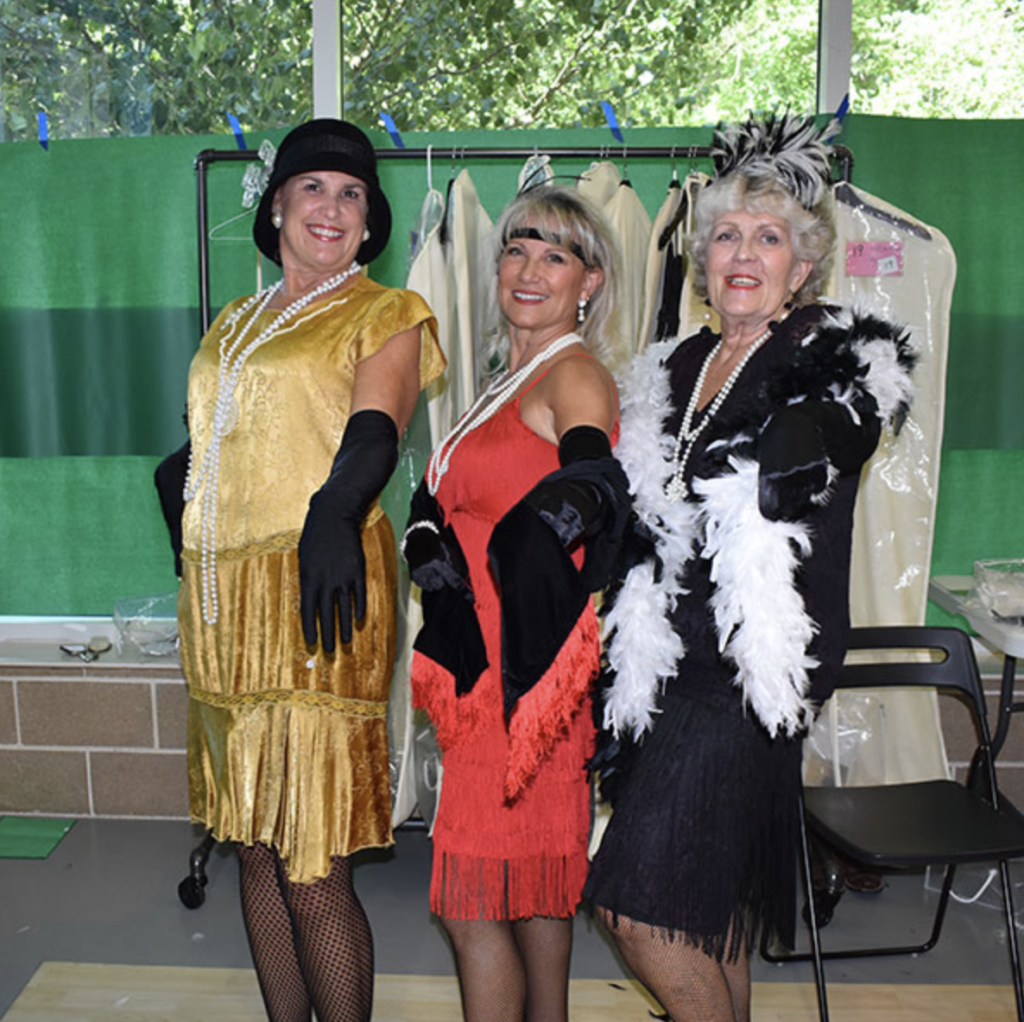 Upon returning to Houston, Sherri called Goodwill Houston and set up a meeting with VP of Community Affairs Steve Lufburrow. She detailed her vision for a fashion show that would convey a greater message about Goodwill, one that presented Goodwill Industries as something so much more than just old clothing. The two met with Steve's father, who was CEO at the time, to discuss this idea. After much deliberation, Steve and his father, Bill, decided the idea was new and innovative, and was a wonderful PR opportunity.
Sherri was asked to join the PR team at Goodwill and coordinate the fashion show which came to be known as "Petticoats, Parasols & Paraphernalia." The fashion show featured over 100 years of women's fashion, using items donated to Goodwill and other local secondhand stores.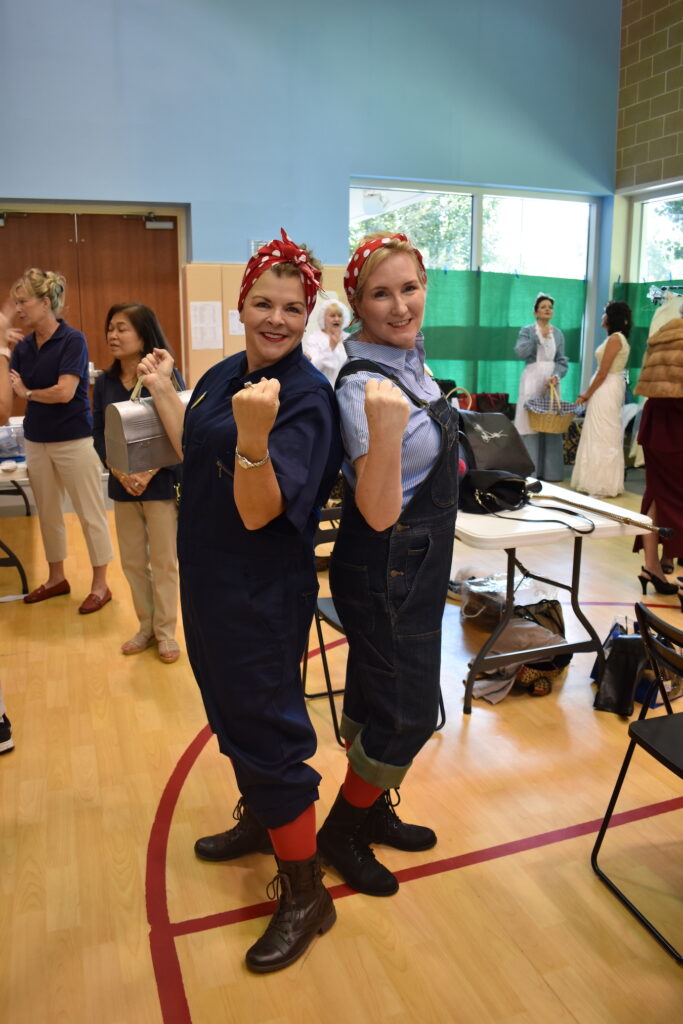 How CWJF Became Involved
In 1984, Sherri became involved in CWJF as a member of its first provisional class of 17 ladies. Goodwill's first fashion show was set for Spring 1985 but needed more volunteers, so Sherri recruited CWJF members to model and assist behind the scenes.
The show was a success and the members of CWJF saw value in the show's ability to serve surrounding communities. Members of the organization believed volunteer hours should be awarded for participants. Everyone agreed this was a great idea, so Sherri went to the CWJF Board to propose that "Petticoats, Parasols & Paraphernalia" become a CWJF service/outreach program. Unfortunately, in June of 2001, many of the costumes from Petticoats and Parasols were damaged as the result of flooding brought on by Tropical Storm Allison. Through the generosity of its members, CWJF was able to restore many of the costumes, provide additional costuming, and revive the show for another spectacular run. They shortened the name to "Petticoats and Parasols."
All these years later, the show continues to delight audiences and volunteers alike. CWJF has hosted the program over 100 times throughout the greater Houston and Bryan-College Station areas.

For more information or to book a performance, contact us at cwjfscholar-grants@sbcglobal.net.